Congratulations! You are now on the waiting list, please check your inbox for our confirmation email!
Cassidy Floral Bow Romper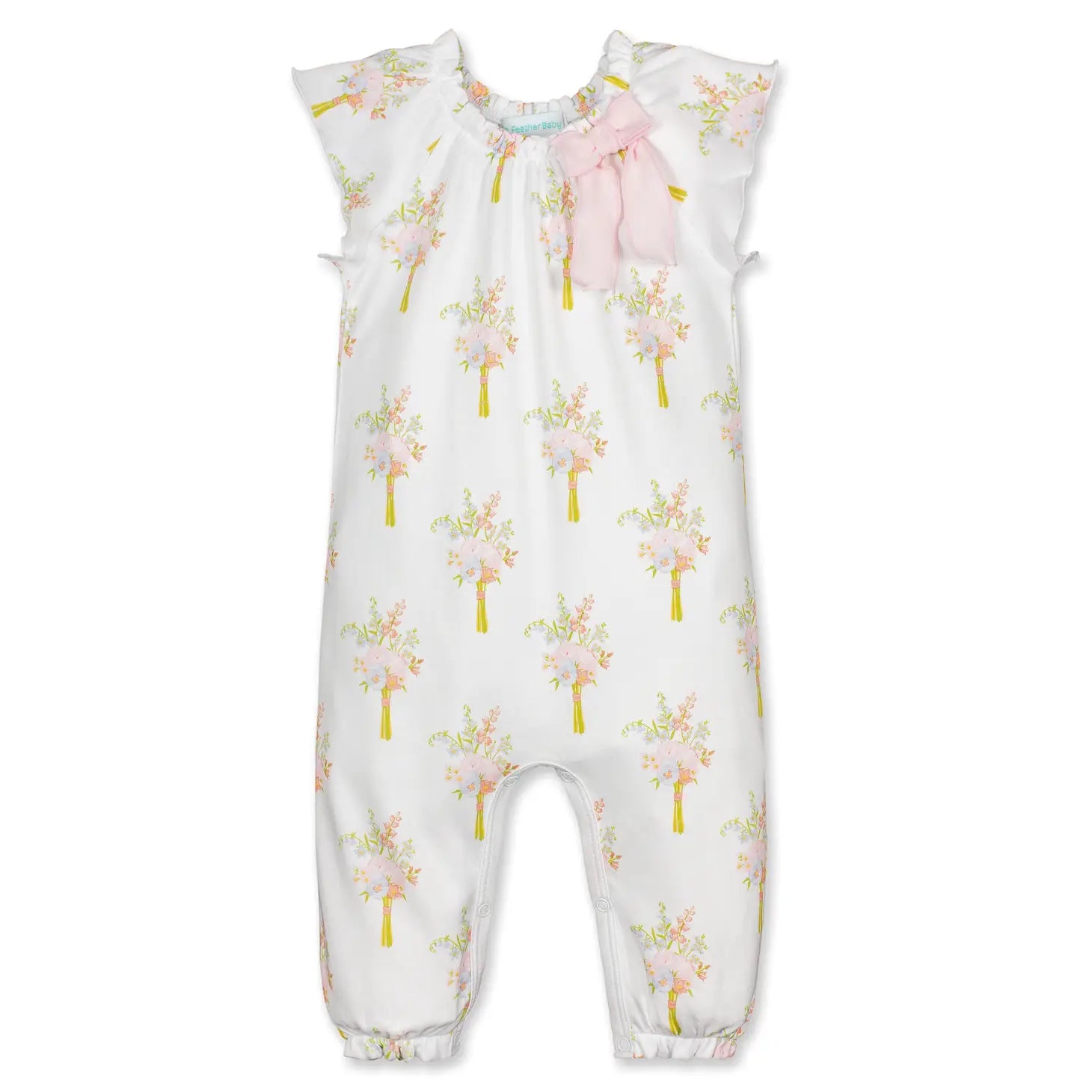 Our Bow Romper is Feather Baby's all-time bestselling silhouette, with fluttery sleeves and an elastic collar that easily opens wide to slip over the baby's whole body. Snaps along the inseam. A practical romper that works well as an outfit, finished with an adorable bow that's double-stitched to hold its shape wash after wash.
Lightweight interlock—a knitting technique that sandwiches 2 layers of jersey and results in a smooth surface on both sides, inside and out.
100% Pima Cotton—with the longest cotton staple in the world, Pima cotton is luxuriously soft, washes great, never pills, hardly fades, and lasts practically forever.
HANDCRAFTED IN PERU