Congratulations! You are now on the waiting list, please check your inbox for our confirmation email!
Sailboat Ornament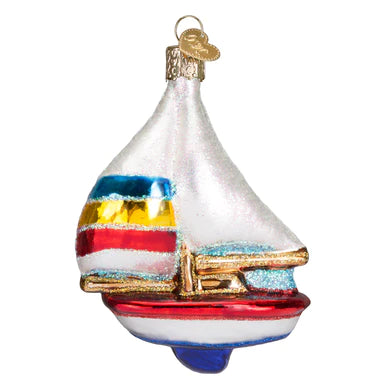 Sailing on a windy, sunny day at the lake or ocean means freedom and excitement. Sport sailing, or yachting, seems to have originated in Holland during the 17th century. It spread to England and eventually the U.S. This little sailboat serves as reminder of happy times on the water.

4.25 X 3 X 1.5 (HxLxW)
Each ornament is hand glass blown.