Congratulations! You are now on the waiting list, please check your inbox for our confirmation email!
Whirl 14oz Candle in Coconut Rosé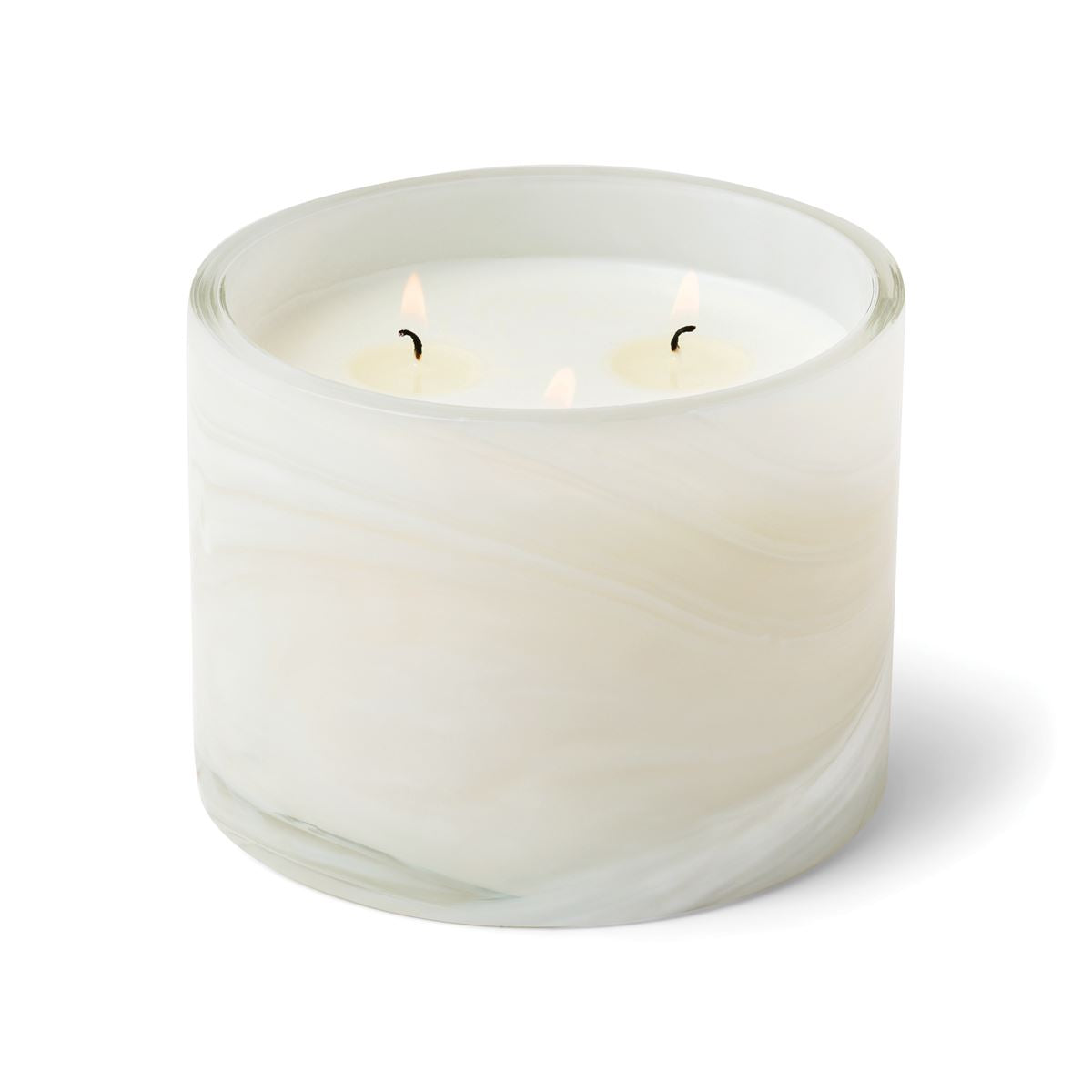 Get lost in the beauty and fresh aromatic essence of the Whirl 14 oz. Candle - Coconut & Rose. These limited-edition candles feature a white and cream hand-blown glass vessel with marbled patterns making each one a unique piece! Packaging in a stylish rigid box, this candle is the perfect one-of-a-kind gift for the creative in your life.
Top Notes: Black Coconut, Bitter Lime, Spiced Bergamot
Middles Notes: Smoked Patchouli, Vetiver, Velvet White Petals
Base Notes: Dark Amber, Tonka Bean, Musk, Sandalwood

Size: 14 oz.
Vessel: Swirl Glass
Dimensions: 4.37" L x 4.37" W x 3.3" H
How to repurpose: Remove the wax after burning and reuse this glass candle jar to store small items or display as home decor.