Congratulations! You are now on the waiting list, please check your inbox for our confirmation email!
Rules for Dating a Bookshop Owner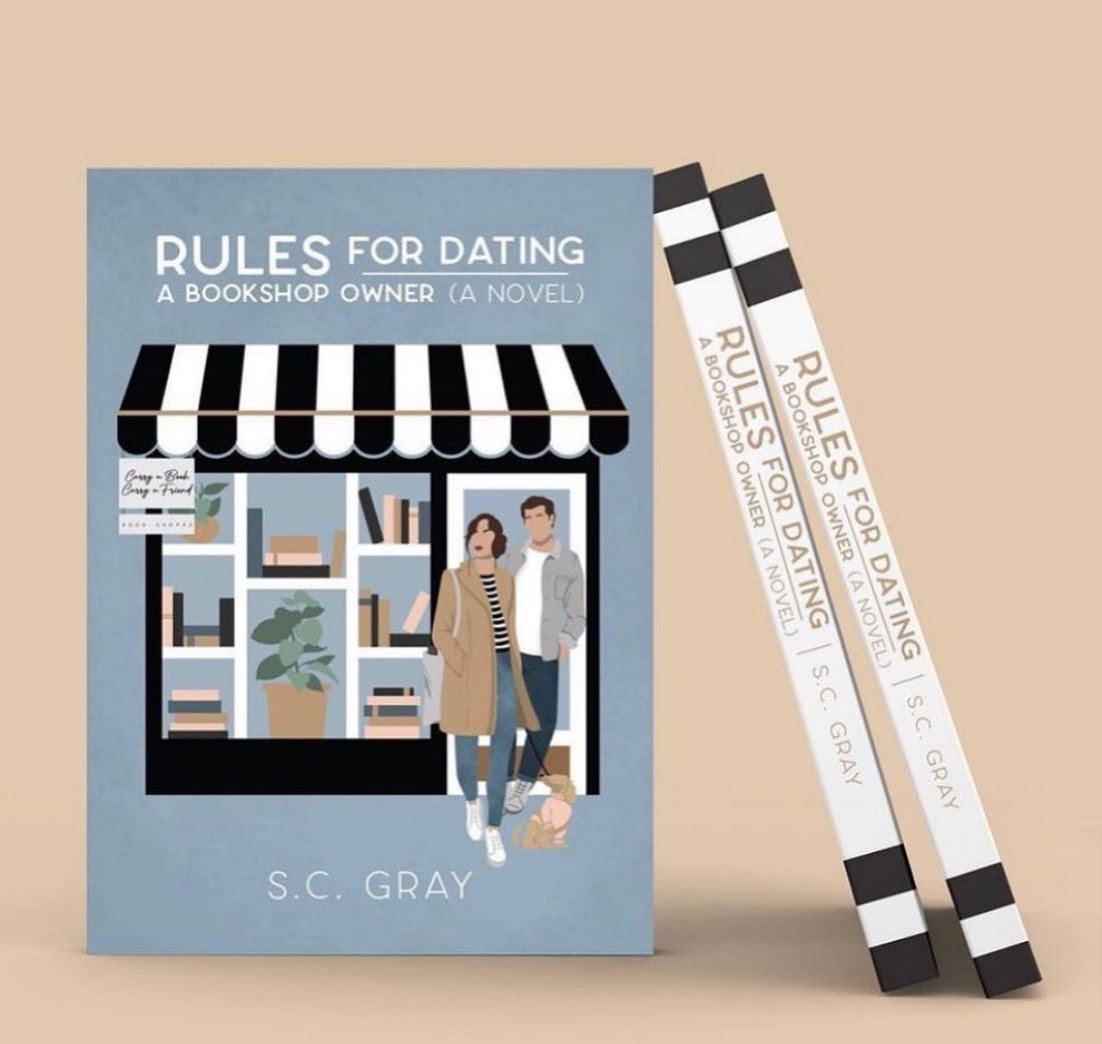 Longtime ZIA customer S.C. Gray has launched her debut novel and we are thrilled to be selling signed copies. Don't miss out on this new novel by a local author!
Campbell Harrison is obsessed with books. So, when she quits her day job, leaving behind her dysfunctional family, and decides to move to a small town where no one knows her and she knows no one, she breathes relief for the first time in years.

With plans to open up a brick-and-mortar bookshop, she gives up most of her life's savings to sign a year-long lease on a space in an old building in downtown Salter's Ridge. Campbell doesn't think twice about it. It's been her dream for as long as she can remember and now is not the time to start second-guessing her decision to move. But shortly after, Campbell realizes she may have bitten off more than she can chew, even with the town's support in her little but big dream.

When the charming Bishop Graham, a veteran-turned firefighter with a past he'd rather not talk about, shows up on the stoop of her bookshop late one night at closing, Campbell all but dismisses him as an annoying customer. But the more she sees him around the small town, the more curious she becomes about who he is, and why he too came to this middle-of-nowhere town to escape.

With just a few months left on her lease, Campbell has been dreading some big conversations. What is her next step? What exactly is she running from? Where does the bookshop stand when her lease is over? With growing anxiety and anticipation over what is to come, Campbell finds herself longing for a sign that she is exactly where she is meant to be.