Congratulations! You are now on the waiting list, please check your inbox for our confirmation email!
Red Three Kings All Weather Bangles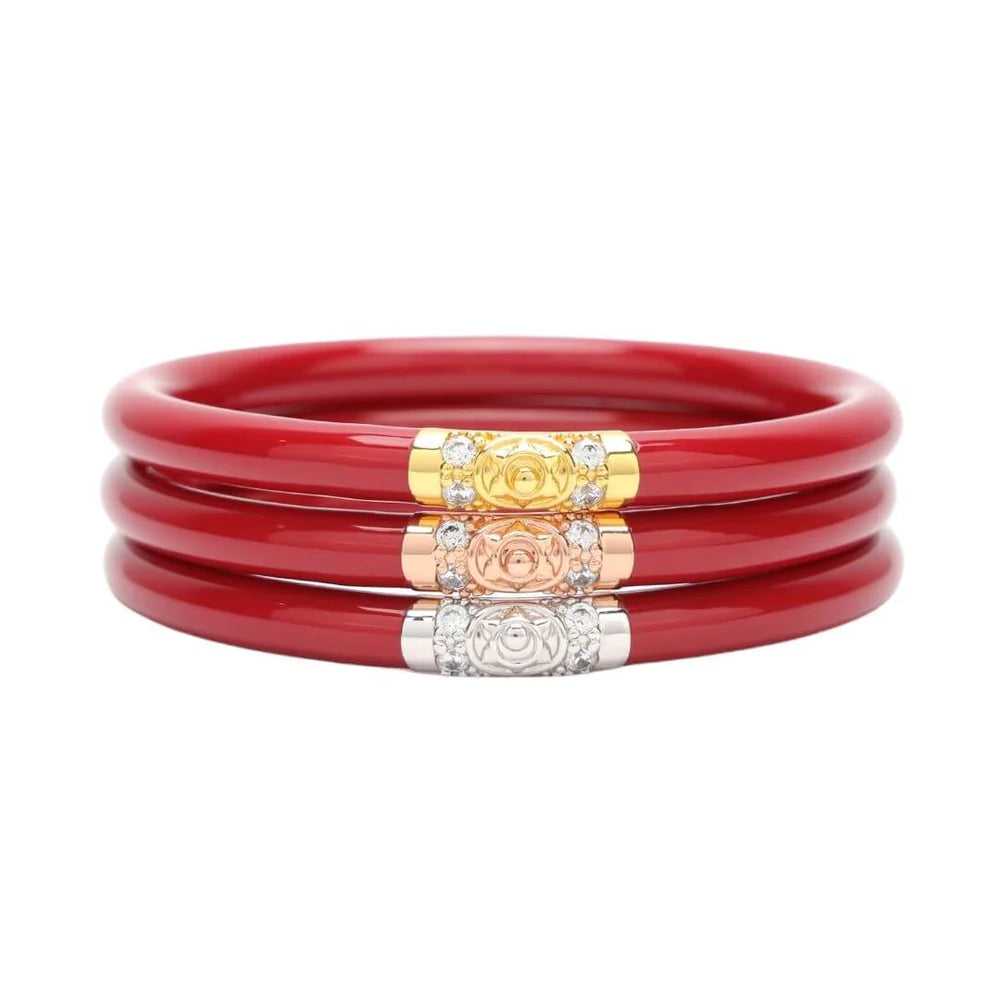 BuDhaGirl's Three Kings All Weather Bangles® (AWB®) - They are weightless, soundless, waterproof, and TSA proof while being amazingly glamorous. Each set has our exclusive Lotus prayer bead in yellow gold, white gold, and rose gold…thus the name Three Kings, paying tribute to the three hues of gold. 
Please be aware: Due to the light coloration of these AWB®, care must be taken when coming into contact with darker materials, beauty substances, or cleansers as bangle discoloration may occur. 
Mindful Glamour Ritual:  Pause.  Breathe. Slip on each Three Kings All Weather Turquoise  Bangle bracelet focusing on the abundance in your life, think of health, wisdom and wealth. Then…Go. Be it.
Thought:  Gold medals aren't really made of gold. They're made of sweat, determination, and a hard-to-find alloy called guts." Dan Gable