Congratulations! You are now on the waiting list, please check your inbox for our confirmation email!
NudiBra Stick-On Bra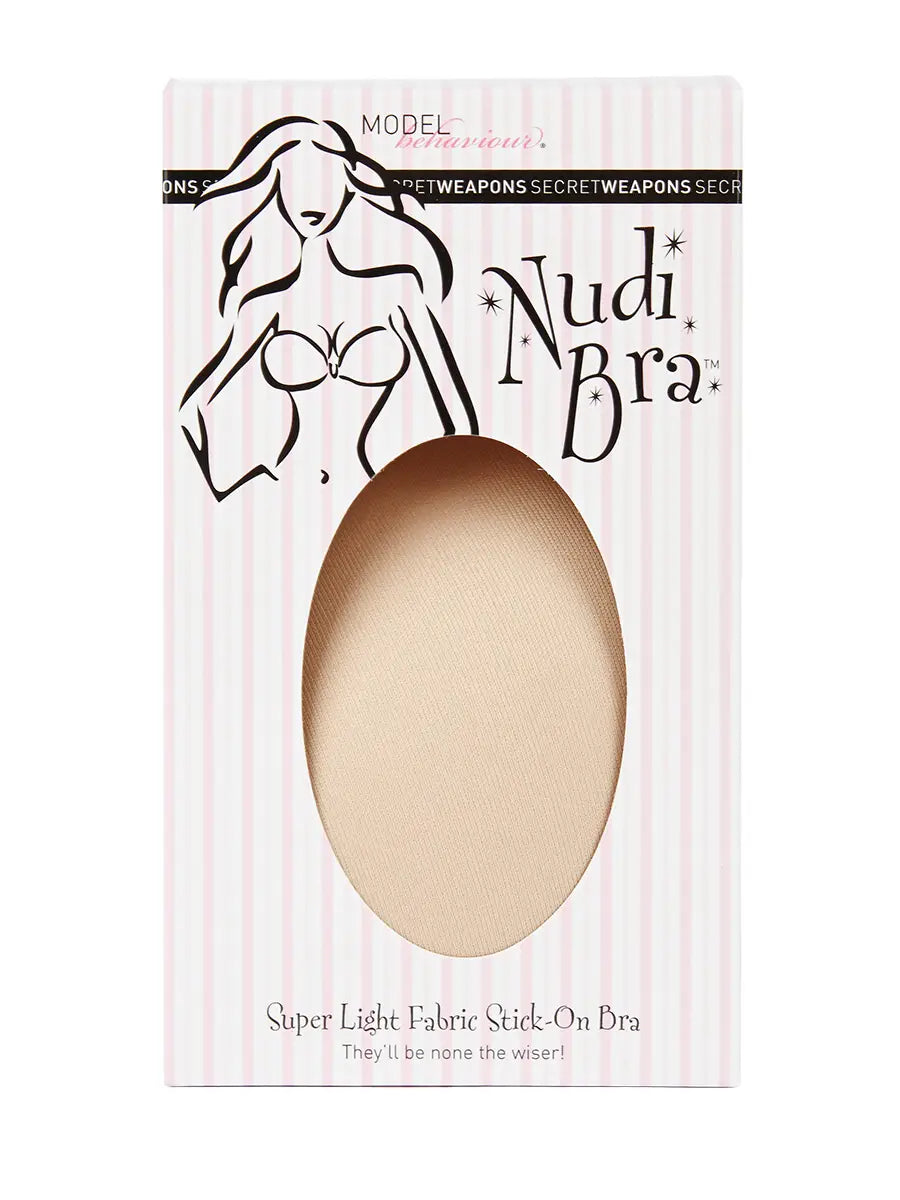 Our best selling stick on bra is the ultimate ultra light backless bra for support, lift and cleavage! The nudi bra is the perfect stick on bra for backless and strapless dresses where bra straps are just not an option. The stick on nudi bra is a re-usable self adhesive bra. Using the highest grade medical adhesive, our nudi bra provides ultra-reliable staying power! With a fabric outer cover and totally free from straps, our backless and strapless adhesive stick on bra will give you all day comfort and won't let you down.  With cup sizes a, b, c & d available, it's easy to get a perfect fit and perfect lift!
For maximum cleavage, place the cups as far apart on your breasts as possible and secure the clasp. Designed for multiple use, simply wash with mild detergent and air dry. Once dry, the clever adhesive regenerates itself!